Blu Razzz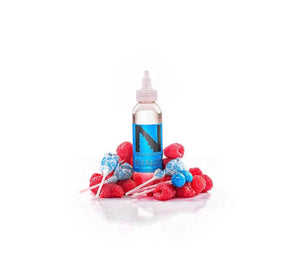 A classic blue raspberry flavored eLiquid; this is a good combo of tart and sweet.
Comes in 120ml and 30ml.  Available nic strengths are; 0mg, 1.5mg, 3mg, 6mg, 9mg, 12mg, 18mg, and 24mg. 
79vg, No artificial sweeteners and diketone free. 
People have said this about it:
"This is absolutely my favorite Northland flavor! It's got a nice sharp, tangy burst of flavor without any uncomfortable harshness (I can't stand a strong throat hit). I order it every time I place a Northland order and I will continue to do so. A great all day vape with awesome flavor!"
"Delightfully sour and full of great blue razzberry flavor."
"When I first got this juice I was on the fence. The more I used it the more I liked it. I've now ordered 5 or 6 bottles over the last few months. This is my go to. I'll dabble on other flavors but I always come back to the BluRazzz. I highly recommend this flavor. It may not be for everyone but give it a few days and it will grow on you."
"This e-juice reminds me of eating blue sour patch kid candies as a kid. It is so good. "
"People constantly ask why I'm using the same juice. It's just that good. It's smooth, high quality and incredibly cost effective. Thanks Northland Vapor."
"I initially found it too tart, and I'm a fan of tart flavors. But by the second tank it grew on me. Its pretty close to being a liquid warhead, so if sour isn't your thing consider yourself warned lol. Id personally like it with a little more blue berry flavor, but its my go to flavor either way."
Leave a comment