Health Officials are straight up lying now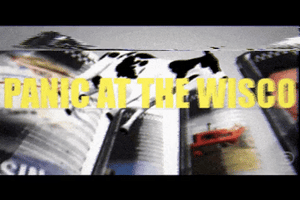 and the media eats it up so fast it's hard to believe they even had time to chew.  This is of course following a number of hospitalizations you may have already heard about involving teens reporting serious lung problems after vaping. Wisconsin health officials are warning locals to not vape, even though they know these teens admitted they were vaping black market cartridges of eLiquid containing everything from THC to synthetic cannabinoids. 
According to the Wisconsin Department of Health Services, 15 cases have been identified, and the state's disease detectives are looking into seven other possible cases. Officials have of course not confirmed that vaping has caused these injuries, however they have no problem spreading unnecessary hysteria and warning residents to not vape entirely.  
Despite the different ranges of severity, the patients in question have all been diagnosed with severe lung damage, and symptoms of shortness of breath, fatigue, chest pain, and weight loss. "We are currently interviewing patients, all of whom reported recent vaping. Our disease investigators continue to gather information about the names and types of vape products that were used in hopes of determining a common link," said Wisconsin Department of Health Services Secretary-designee, Andrea Palm, in a statement Friday.
"We strongly urge people to avoid vaping products and e-cigarettes. Anyone—especially young people who have recently vaped—experiencing unexplained breathing problems should see a doctor," she added, not realizing this is exactly the same line or rhetoric the anti-vaping ex-anti-smoking people are trying to push.
You'll see an interesting connection between these stories if you pay close enough attention to the way in which it's reported.  They will always cut the quotes and make sure the word vaping is generalized as heavily as possible as to include illegal black market products that can also be vaped.  Heck, you could even assume with the way some of this stuff is reported that people are vaping whatever they find under the kitchen sink, and it's not the stupid in the person's fault, it's the evil vaping technology that by simply existing is causing the levels of stupid to increase. 
What do you think about these incidents being reported in the news lately? Why is nobody picking up on the entire hospitalization phenomenon happening entirely in one localized area? Will this backward Luddite vape hysteria ever come to an end? 
Leave a comment