Northland Vapor South Fargo is open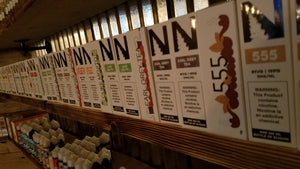 for business in about 3 hours as of this posting.  Located at 3051 25th st S in Fargo North Dakota our third retail location open it's doors for the very first time at exactly 9am. 
Almost everything is ready, although it's not perfect, it's pretty darn close!  The sign for the store will be there in a few days, but as long as the open sign is lit, we're open for all of you vape related needs!
We've got all the great products you'll find at the other two Northland stores and more, so be sure to stop by and enjoy some great grand opening deals! 
If you can't make it down there, we've got B2G1 on all Northland 120mLs this weekend! 
4 Responses
Leave a comment
---
Also in Northland Vapor News