Seems a little sketchy that vape shops are closing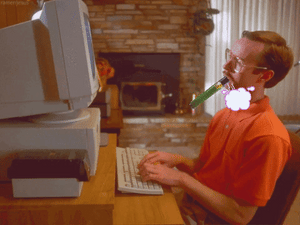 amidst all this Coronavirus stuff, when multiple retailers that offer cigarettes are deemed essential businesses.  Don't get me wrong, I totally get it, and as you continue to read this article remember that the writer is totally biased on the side of vaping.  The majority of those places that offer cigarettes also aren't exclusively tobacco places, they are your corner store and convenience shop offering everything from food to fuel, which are indeed essential items.
What's odd though is among all these states that issue executive orders to stay in place are then also obligated to define what is or is not an essential business, and what should or shouldn't stay open, aren't including tobacco or vape shops in any of these definitions.  What I'm getting at is that if liquor shops are deemed essential, vape shops should fall in that same purview.  I'll take it even a step further considering this is a respiratory illness disease; we are more essential than any retailer of exclusively combustible tobacco products.  
In states where non-essential businesses have closed, convenience stores and gas stations continue to sell traditional cigarettes, which is fine and good as I said before, they are selling more than just smokes after all.  However if these states deem vaping and eLiquid retailers as non essential, we're going to see so many more people go right back to smoking, or worse given these uneasy and anxious times; begin smoking. 
Vape shop owners believe their stores are just as necessary as any other critical business during any epidemic. After all the previous vape legislation vape shops have an exclusivity to offer open-systems which are not available in corner stores, which typically only have disposable products like JUUL for purchase. In our view, vape shops offer effective smoking cessation tools and provide a necessary public health service in these times of crisis.  
Vapes are essentially "in the same category as nicotine replacement products," like patches or gum, said Michael Siegel, a professor of community health sciences at Boston University and a longtime tobacco control expert. "It would make sense to treat them in a similar way to pharmacies."
If we just look to other countries for examples, vaping retailers have been deemed essential in shelter in place nations including Canada, Italy, France, Spain, and Switzerland. Unfortunately in the United Kingdom, which has previously been the global leader in promoting vaping as a much safer alternative to smoking combustible cigarettes, has forced the closure of vaping retail establishments.
To some of us in the vape world the reaction in the states has been more inane than even the most loony stuff we've seen in the days of the vape hysteria of 2019. "To restrict access for people to have this harm-reduction product and have them return to cigarettes during a time when we're facing a respiratory pandemic doesn't seem to make a lot of sense to me," said Dave Norris, who owns Blue Door Vaping, a string of vape shops in and around Harrisburg, Pennsylvania.
Norris has been busy delivering orders to customers in the Pennsylvania areas where his retail shops are located.  He's had some customers who have been stockpiling, taking into consideration they may not be able to get their hands on their favorite eLiquids or devices for the foreseeable future. Because the state classified vape shops as non essential, he has no other way to help his brick and mortar patrons. With Pennsylvania's new temporary rules, he wasn't even sure whether what he was doing was legal because his license to conduct business there is for a physical location.
Unfortunately to all the vape shop owners out there, Dave isn't alone.  We're all facing this global crisis together, but there's no sense in making it any worse than it has to be.  If vape shops can follow the same guidelines that carry out food and convenience stores do, they should be allowed to stay open, and furthermore deemed as essential businesses in these trying times.  
What do you think about all this goings on? Are you sick of all the lock downs, regulations, and disruptions to your daily life?  Have you changed your purchasing habits based on the situation?  Are you ready to spend the whole month of April without being able to go your favorite vape shop?  Is your state more level headed and had reasonable stay in place regulation? Tell us in the comments! 
64 Responses
Leave a comment