An In-Depth History of Big Tobacco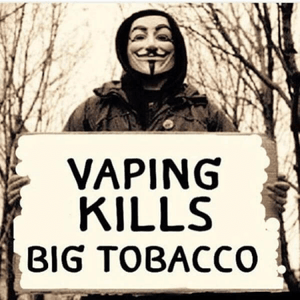 Once upon a time - in the day and age of "Mad Men," the quirky cable television show about New York's advertising industry - smoking was not only acceptable but encouraged. Nobody batted an eyelash when diners put out their cigarettes in their mashed potatoes after dinner.  
But within a couple of decades, tobacco smoking did a 360, going from popular pleasure that made sophisticated smokers look cool to oral fixation that included a sinister drug that could kill people.

What is there about tobacco that has left a deep scar on America's history? Likely its deep origins and the degree of pleasure humans attain when they inhale that first puff in the morning or get that post-meal tobacco rush. 

Fact is, we can track the nation's love affair with tobacco to the continent's earliest inhabitants. And by the time you finish reading this, you'll understand why the word "big" is used so often in conjunction with the word "tobacco."

History, up in smoke

According to a timeline academicians conceived at Boston University Medical Center that is currently used as a syllabus by the history department at Ohio's University of Dayton, tobacco has deep roots on our planet (http://academic.udayton.edu/health/syllabi/tobacco/history.htm).

Anthropologists have unearthed human remains buried with nicotine metabolites in pipes that reach back to Africa and the Near East, but as far as they can tell, habitual tobacco use in the ancient world was limited to primitive rituals and ceremonies. 

According to radio-carbon dating tests performed on tobacco that dates back to 6,000 BC, the plant only grew on the American continent. Earliest inhabitants of North and South America smoked, chewed and used it as a hallucinogen mixed with other herbs. Smoking artifacts and herbal remains are still being unearthed in Peru, Guatemala and at Mayan sites throughout Central America. 

Native Americans give the gift of tobacco to Christopher Columbus

When Native Americans welcomed guests to their land (before and after Christopher Columbus), dried tobacco leaves were bestowed upon them as gifts. Archaeologists believe that Columbus was given tobacco for first time on October 15, 1492, because the details of that presentation appear in the explorer's diaries. 

At around the same time, Spaniards Rodrigo de Jerez and Luis de Torres, sailing to Cuba in search of the Khan of Cathay, sent the first reports back to Europe about Cuba's thriving tobacco-related commercial enterprises. The men chronicled details about natives wrapping dried tobacco leaves into rolls, lighting and smoking them. 

Jerez took plants and leaves home to Spain but when he was spotted smoking tobacco, he was declared by Papal authorities to be a heretic and was subsequently jailed for seven years. By the time he was released, smoking tobacco had become habit for the people of Spain. 

The evolution of tobacco use

Because tobacco plants continued to evoke a magical quality and smoking was seen as modern, sophisticated and trendy, the use of tobacco spread like wildfire around the globe. Horticulturalists grew the seeds, crafted hybrid strains and began adding exotic perfumes, herbs and other organic materials.

One-by-one, tobacco growing zones were apportioned and the marketing, export and import of tobacco leaves became one of the largest industries in North America. Farmers grew wealthy planting and harvesting tobacco and it became so popular, early reports of respiratory illnesses triggered by tobacco rarely saw the light of day.

But auxiliary to this boom, a healthy slave trade was instituted so farmers could grow and harvest more, particularly in the colonies of Virginia and North Carolina. If you're fascinated by the nuances of this evolution, visit the website Tobacco.org (http://archive.tobacco.org/History/Tobacco_History.html).

The tobacco industry targets women

When pioneering public relations wizard Edward Bernays (Sigmund Freud's nephew) was given the job of promoting American Tobacco Company cigarette brands, his toughest assignment was marketing to women because at the turn of the century, cigarette smoking was considered unseemly and unladylike. 

But hems were shorter; flappers eager to flaunt convention so Bernays' 1929 marketing campaign (https://rutgersconsumersociety.wordpress.com/2012/09/20/roaring-flapping-smoking/) was perfectly timed. He invited women walking in that year's New York City Easter parade to smoke as they walked, handing out free Lucky Strikes along the route. Bernays referred to these smokes as "torches of freedom" and symbols of liberation. By 1930, it was no longer unusual to see women smoke in public in New York City. 

Big tobacco amasses big power

Pick up a vintage movie made in the 1940s and you'll notice that everyone smoked. From Humphrey Bogart's ever-present cigarette in "Casablanca" to propaganda-focused war movies at the top of every studio's production lists, cigarettes were everywhere. To capitalize on this phenomenon, tobacco formed one of the first special-interest lobbies in the U.S. Congress to influence sales, marketing and distribution. 

Allan Brandt, dean of Harvard's Graduate School of Arts and Scientists, has made a career of establishing links between big tobacco and special interest lobbying. His research proves that the two have been symbiotically joined since the 1950s, by which time, big-spending growers and distributors penetrated every level of government. 

His enlightening book, "The Cigarette Century: The Rise, Fall, and Deadly Persistence of the Product That Defined America" remains a popular read for anyone trying to understand the stranglehold tobacco had on the nation (https://www.amazon.com/Cigarette-Century-Persistence-Product-Defined/dp/0465070485). 

From the top down
As every corporate wank knows, power filters down from the top, so it should come as no surprise that just about every president of the United States smoked. According to the Florida Tobacco Prevention Training for Educators website (https://tobaccopreventionk12.wordpress.com/2012/02/20/presidents-and-tobacco/), it is a fascinating chronology. 

"Although George Washington grew tobacco, there is no evidence that he smoked any," say educators posting on this site, but plenty of contemporary presidents smoked, including John F. Kennedy, Lyndon B. Johnson, Richard Nixon and Bill Clinton. Franklin D. Roosevelt was rarely photographed without his cigarette and while Dwight Eisenhower smoked 4 packs a day, he quit cold turkey one day while he occupied the White House. 

The administration of Bush 43 made no secret of the fact that they considered the tobacco industry a friend and did what they could to protect big tobacco via top staffers like Carl Rove who once worked for Philip Morris. Ironically, Barack Obama spent both terms in office fighting his nicotine addiction. Sometimes he was successful. Other times, not. 

Big tobacco meets its first push-back
Did consumers understand the direct link between tobacco and upper respiratory diseases that ran the gamut from pedestrian coughs to lung cancer? Not during the 1950s. There was so much glamor associated with smoking that the subject remained hidden behind sexy packaging, clever marketing materials, seductive advertising and social pressure to look and act "cool."

Enter the Food and Drug Administration (FDA). Some call this federal agency the single biggest influence on the tobacco lobby next to the growing outcry from medical organizations who could no longer ignore increases in deaths of smokers, some of whom were young and otherwise healthy enough to live out their projected life spans. 

Science retaliated with facts. Lobbyists and marketers continued to pile on the social pressure, plowing what Brandt called "boatloads of money" into the coffers of legislators… 

…until along came what's been whimsically called the nail in the tobacco industry coffin: The 1964 Surgeon General's Report (https://www.cdc.gov/tobacco/data_statistics/sgr/history/index.htm) revealing the true extent of health risks associated with all forms of tobacco. At the time, around 42-percent of all Americans were regular smokers. 

Did that report turn the tide?
Hardly. The tobacco industry simply stepped up its efforts to woo the American smoker. Ads grew sexier and more highly targeted to specific demographics. TV ad buys were so pervasive, the programs America couldn't live without were sponsored by the top brands of cigarettes. Even doctors and dentists were compensated for endorsing smoking materials and celebrity testimonials were everywhere. 

Thinking they could put some muscle into the Surgeon General's proclamation, Congress mandated warning labels to be placed on packages of tobacco products in 1965. These were aimed specifically at pregnant women. Five years later, radio and television smoking ads were banned from broadcast media (http://edition.cnn.com/2009/POLITICS/06/19/tobacco.decline/). 

Dominoes fell one by one: the airline industry banned short-flight smoking privileges. Big tobacco fought back hard, using the one weapon at its disposal that hadn't been legislated into compliance: nicotine.

New century; new weapons
When the Harvard University School of Public Health sent out a press release confirming what the health care industry already knew about how big tobacco has begun to increase the amount of nicotine in their products, the industry took a substantive hit. 

The 2007 release headline, "Reanalysis of Cigarette Content Confirms Tobacco Companies Have Increased Addictive Nicotine 11 Percent Over Recent Seven-Year Period" said all there was to know about big tobacco's ruthlessness (http://archive.sph.harvard.edu/press-releases/2007-releases/press01182007.html). 

Even veteran smokers took issue with this news, realizing they had become pawns in big tobacco's chess game.

If the government was going to impact Herculean sales, big tobacco was going to fight back by continuing to add as much nicotine to their products as they could get away with. After all, their revenues depended upon continuing to drive sales through addiction. Clever move by anyone's standards. 

Price hikes are met with historic lawsuits
Even raising prices didn't dissuade smokers, thus creative manipulation of pricing, says the California State Board of Equalization, was looked upon with glee by big tobacco and consumers. Cigarette tax evasion became big business. 

Has this practice disappeared? Not on your life. It's estimated that over 200 million packs of cigarettes are sold as contraband product annually (http://www.boe.ca.gov/news/cigarette_price_effects_d2.pdf) with the industry's blessing. 

Some say that the biggest blow visited upon big tobacco was the settlement of a $206 billion master settlement with 46 states brought against tobacco by Medicaid. One of the conditions of this pay off? "The 40-year-old Tobacco Institute and the Committee for Tobacco Research" were both ordered disbanded. The official publicity agency of big tobacco was no longer permitted to glorify and promote smoking to the American public. 

Big tobacco isn't about to go away
Legislation. Public service announcements decrying tobacco's threat to human health. Bans on advertising. Huge price increases. Has this in any way curbed big tobacco's behavior? Hardly. The industry remains resolute and intends to energetically compete for smoker's lungs using all of the tools it can muster. 

Philip Morris even helped craft FDA legislation on the grounds that there's a market for "reduced-harm" smoking products. Say big tobacco talking heads, this industry's future is already being assured as products are moved offshore, overseas markets are developed and deregulation efforts never stop. 

What's the most likely road big tobacco will take in the future? Journalist Leonid Bershidsky, writing for Bloomberg news, says that "Big Tobacco's Future: Big Pot" is the most obvious direction the industry intends to take as marijuana becomes legal throughout the U.S. (https://www.bloomberg.com/view/articles/2015-02-20/big-tobacco-s-future-big-pot).

Covering all bases, some tobacco companies are expanding product lines to including e-cigarettes and associated products in its mix. Tobacco, it seems, is all about hedging its bets on the future.

How does big tobacco square with the growing vaping movement?
Is it a revolution or an alternative? Vaping is both. Heat-not-burn devices are taking steady aim at big tobacco and big tobacco won't take this lying down despite the fact that research undertaken by Bloomberg has the potential to "be highly disruptive to the existing tobacco industry."

As a matter of fact, big tobacco intends to hold its ground, says Emeritus Professor in Public Health, University of Sydney, Simon Chapman. His 2016 "The Conversation" editorial explains why (http://theconversation.com/big-tobacco-sees-its-future-in-cigarettes-not-vaping-67363).

"Tobacco companies of course all wish that two in three of their very best customers didn't inconveniently die from using their products years earlier than normal life expectancy," he opines. There's money to be made and the E-cigarette wants to stand in the way of future revenues.

Increased use of e-cigarettes is beginning to impact the U.S. market big time. Even online authority WebMD says that the benefits of e-cigarettes may outweigh harms (http://www.webmd.com/smoking-cessation/news/20140730/benefits-of-e-cigarettes-may-outweigh-harms-study-finds#1).

Dr. Hayden McRobbie of the Wolfson Institute of Preventive Medicine at Queen Mary University of London says, "No evidence has shown that the vapor produced by e-cigarettes is harmful to users or bystanders in contrast to cigarette smoke… that kills people." McRobbie says that e-cigarettes help some nicotine-addicted smokers stop smoking or reduce the number of smoking products they use."

2017? Full steam ahead
Journalist Niv Sultan took a look into the future for the "Huffington Post" and agrees with contemporaries that big tobacco intends to keep its foothold until the last tobacco plant dies (http://www.huffingtonpost.com/entry/big-tobacco-in-2017-full-steam-ahead_us_590a3e36e4b05279d4edc24b).

A steady stream of stand-alone bills from members of Congress listed as top 10 recipients of tobacco industry contributions continue to flow unabated as big bucks fill the coffers of candidates running for office and re-election. North Carolina Republican Senator Richard Burr has reported gifts of around $690,000 over the life of his political career and he's not alone. 

Big tobacco continues to pump up its lobbying efforts. The industry has already spent about 9.3-percent more in 2017 than it did in 2016 and the year has yet to reach the half-way mark. While they wait for contracts to grow marijuana, the industry has plenty of reason to expand product offerings to e-cigarettes, hookah tobacco and vaping tools.

What is big tobacco doing as it watches its future played out in the hands of government and consumers? Watching and waiting to see if the Justice Department's FDA tobacco product regulations continue to be stalled within that bureaucracy. 

Hopes that the Trump administration will dismantle existing tobacco and vaping laws remain eternal within the industry for myriad reasons. Big tobacco is buying time. Deep roots and nicotine-addicted people remain a force to be reckoned with as this stalwart industry performs like the quintessential prize fighter who simply refuses to be knocked down.
Actual Author: David Nadel 
Read more:
Northland Vapor VS Big Tobacco
Big Tobacco Is Bad For Free Enterprise 
3 Responses
Leave a comment